Natural Pistachio Kernels (NPK) 
Arian Milan's NPK product line offers high quality pistachio kernels for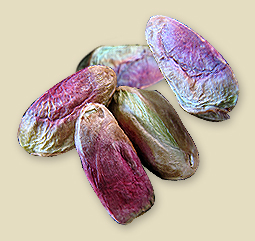 consumption in food industry. 
After removing open shell kernels and nuts with low meat content a uniform closed shell product would be introduced to shelling machines. 
The next stage consists of separating shells and broken pieces to obtain quality product.  All this is done mechanically. 
Finally the kernels would undergo a selection process to guarantee the conformity of product with customer's requirement.